This article is for Anaplan workspace administrators. An Anaplan workspace administrator is someone in your company who can add new users to Anaplan, set up user roles, and perform model building and administration tasks. 
See this video for an overview: Conditional formatting in a module video .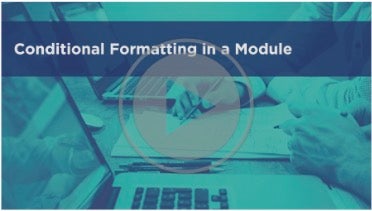 Check your conditional formatting settings
If conditional formatting is enabled, a checkbox next to the conditional formatting icon in the module view is selected.  
If there's no checkbox next to the conditional formatting icon, do the following steps:
Open the module, select Format > Conditional formatting, and select the Enable conditional formatting checkbox. If this option is not selected, existing rules are deactivated.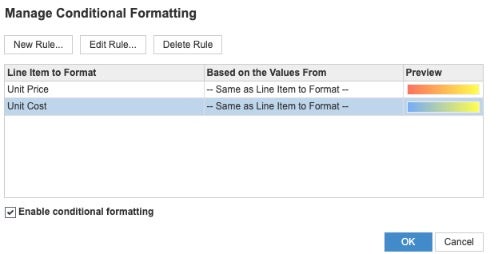 2. Save the module view:
For the default module view, select View > Save, and select Save as default view for module.
For other views, select View > Save as, give the module view a unique name, and select Save.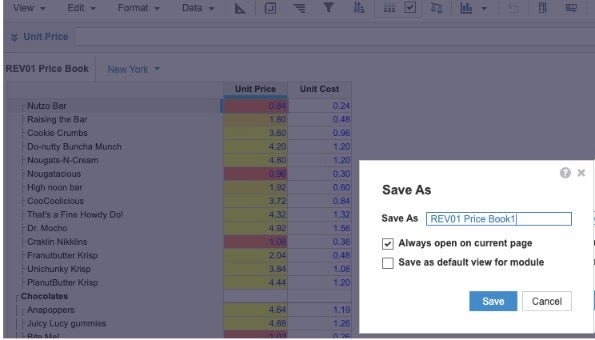 What causes conditional formatting to disappear?
The most common causes are:
Not saving views after adding rules.
Not applying conditional formatting in the saved view.
Another administrator changed the settings.
Learn more here: Apply conditional formatting.